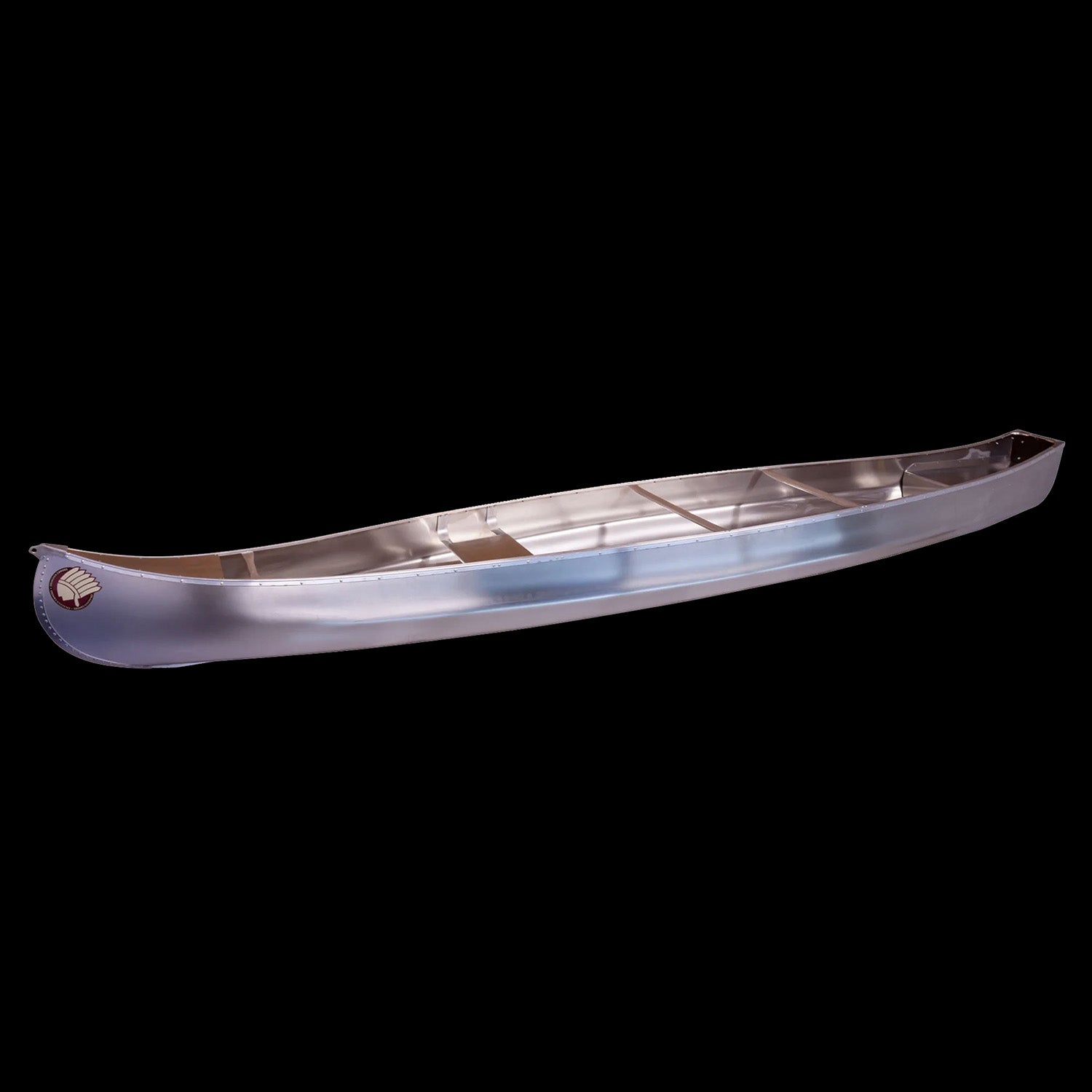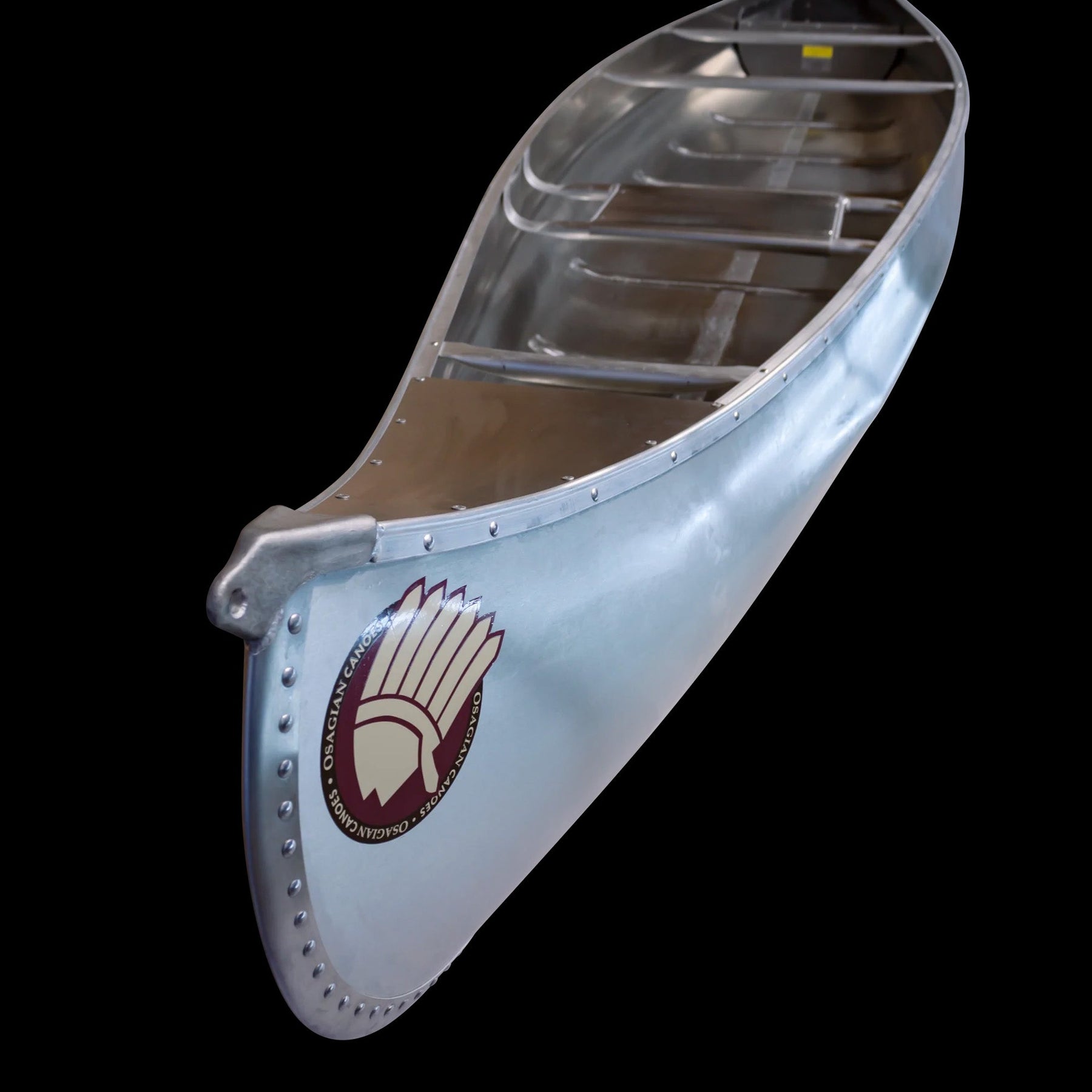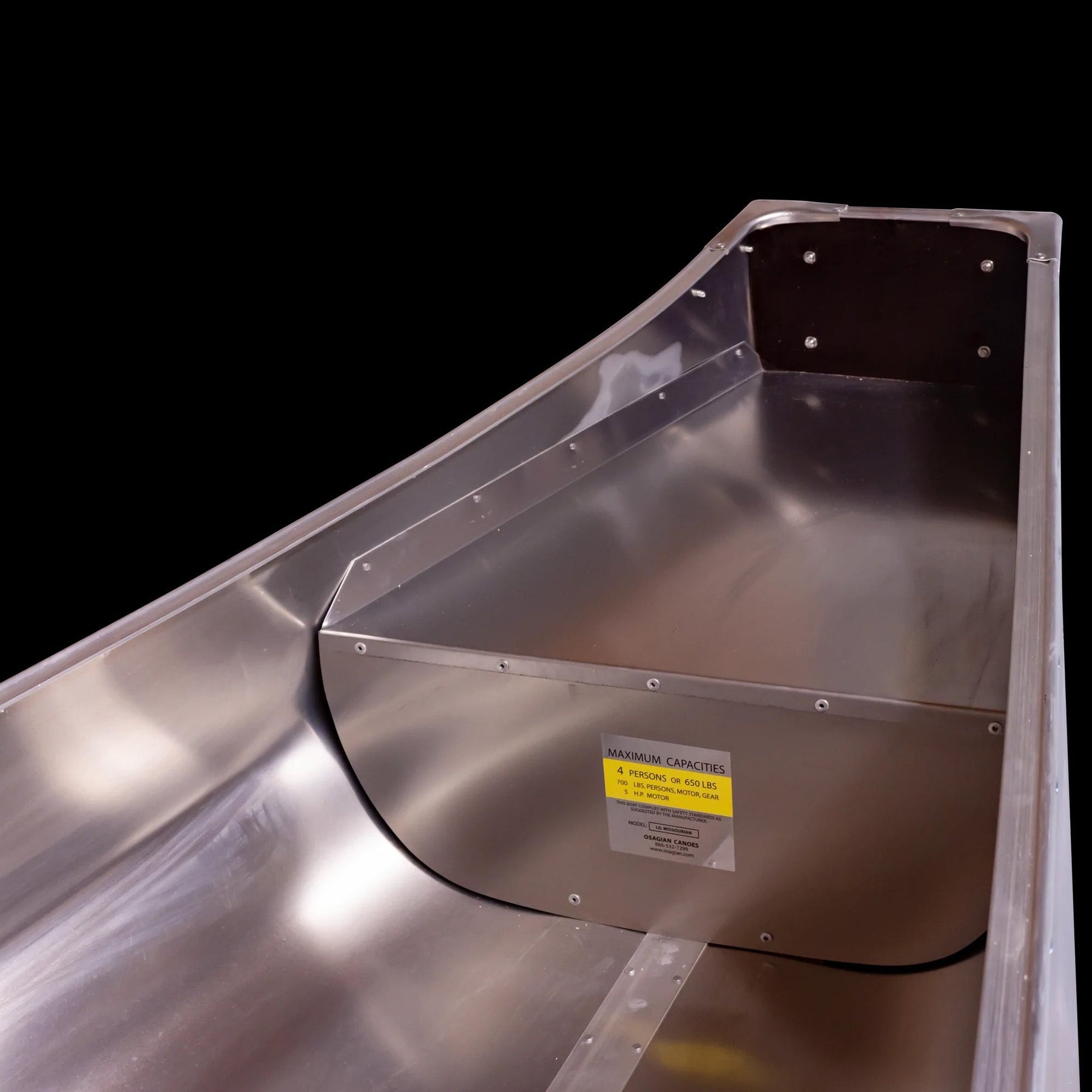 16 FMX.2
Looking for the perfect canoe for fishing trips? 16.Fisherman.2 is THE OSAGIAN's smallest fishing canoe at 16 feet with 2 fixed seats. The canoe is easy to control and is stable in the water, so it can easily be sailed by one person if you prefer to fish in your own company.
Our smallest fishing canoe with room for a maximum of two people
You can attach a motor to the canoe, so it is easy to get to the good fishing spots
If you want it to be calmer, you can easily paddle the canoe yourself
The small 16-foot fishing canoe is the perfect fishing buddy. You can easily get around on the water, whether you paddle or use a motor - and there is plenty of space for gear, large catches and up to 2 people.
Aluminum canoe for those who love to fish
Is there anything better than sitting on the water with a fishing rod in your hand and enjoying the tranquility, nature and maybe a lucky catch?
With OSAGIAN's smallest fishing canoe, it is easy to take to the water with all your fishing gear - and although there is room for 2 in the canoe, you can easily go alone and enjoy fishing in your own company. 


3 things you need to know about 16.Fisherman.2:
Fishing canoe for both long and short trips. The small 16-foot canoe is perfect for both long and short trips – you decide whether you want to paddle the canoe by hand or put on a motor. 


With transom, so you can put a motor on

. The canoe is designed for fishing trips –

therefore it has a transom,

so you can put on a motor and easily get to the best fishing spots. 


One of the most robust canoes on the market.  The canoe is fully welded in aluminum, directionally stable, non-sinkable and with low ends so that it does not get caught in the wind. 



Fishing canoe designed and built according to all the rules of the art
The canoe is handmade in aluminum and designed with care for every detail. The bottom is fully welded and the canoe is assembled by hand with almost 500 rivets. This means that you get a stable and robust canoe that can handle even tough conditions. 
OSAGIAN canoes are known as some of the most durable and robust on the market, which is why our small fishing canoe is your ideal partner for the fishing trip. 
16.Fisherman.2 is best for: You who want to be able to fish both alone and with others – there is plenty of room for 2 people, gear and a catch (if you are lucky).

Length: 490 cm
Width: 91 cm
Depth: 35 cm
Weight: 36 kg
Capacity: 3 personer / 350 kg
Motor: 2,2 kW